Installare chrome os da chiavetta usb su PC.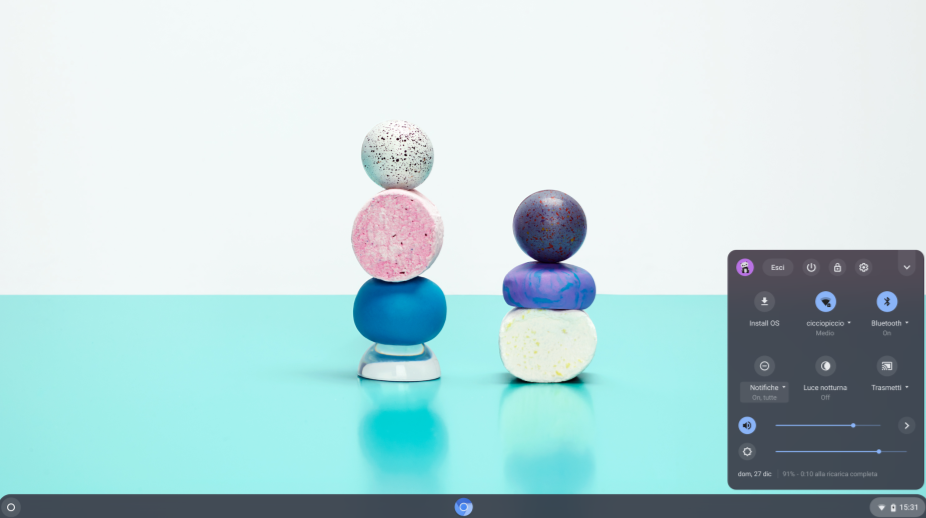 Questa procedura permette di installare CloudReady su chiavetta USB.
CloudReady è una versione utilizzabile su PC di Chrome-os .
Cloud-ready è stata di recente acquisita da Google quindi il supporto futuro è garantito.
L'utilizzo di Chrome os su un PC è utile se:
Si desidera provare il funzionamento con Chrome os prima di acquistarne uno.
Si possiede un PC poco performante e si desidera cambiare il sistema operativo.
Si possiede un PC performante, ma dotato di scarsa autonomia, in questo caso è comodo utilizzare Chrome os quando si necessita di maggiore autonomia.
Sono necessari:
un PC Windows 7, Windows 8, Windows 10.
Una chiavetta USB da 8 GB o più. (nell'esperienza di utilizzo se la chiavetta è veloce le prestazioni del sistema operativo migliorano.
20 minuti per la creazione della chiavetta USB.
Dopo aver provato il sistema si può installare definitivamente chrome-os sul PC (consigliabile per pc datati che, con una buona connessione ad internet diventano veloci e reattivi).
collegarsi al sito https://www.neverware.com/freedownload#home-edition-install
2. Scorrere fino al punto raffigurato e scaricare l'installatore.
Note: The machine you use to create your USB installer does not need to be the computer you plan to install CloudReady on, so even if you are a Mac or Chrome OS user, we recommend temporarily switching to a Windows computer to create your CloudReady USB installer.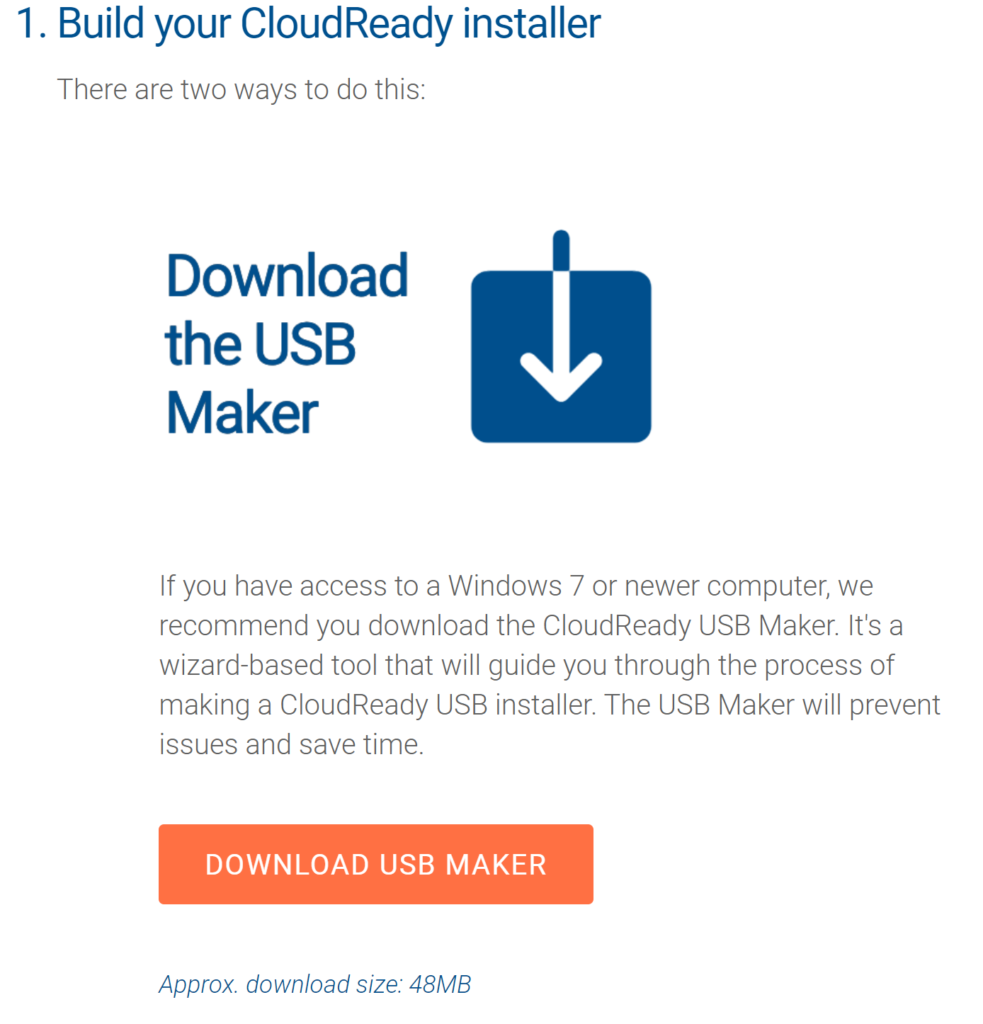 3. Effetture il DOWNLOAD o cliccare direttamente sul link sottostante.
https://usb-maker-downloads.neverware.com/stable/cloudready-free/cloudready-usb-maker.exe
Come si vede il programma non permette di avanzare se non si è inserita la chiavetta. E' quindi praticamente difficile commettere errori, ma visto che i dati esistenti sulla chiavetta verranno cancellati fate molta attenzione a selezionare il corretto supporto e che la chiavetta USB sia vuota.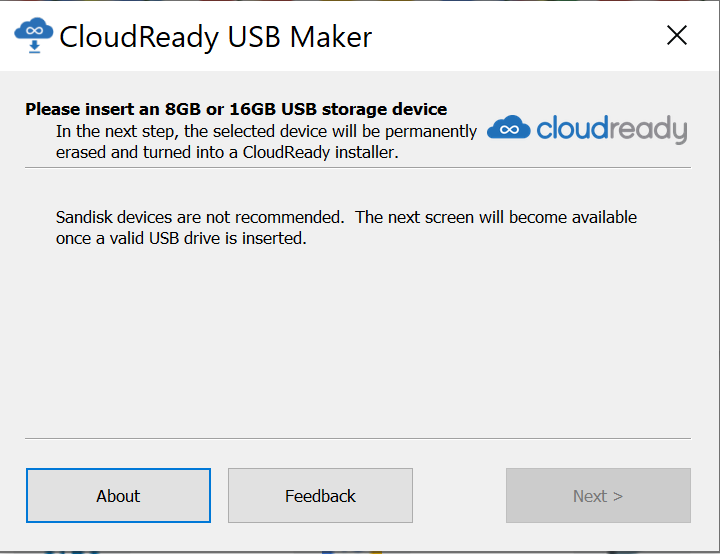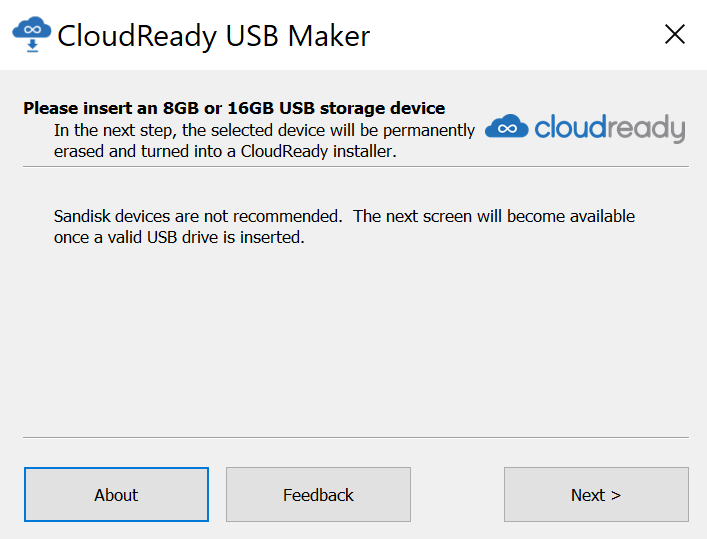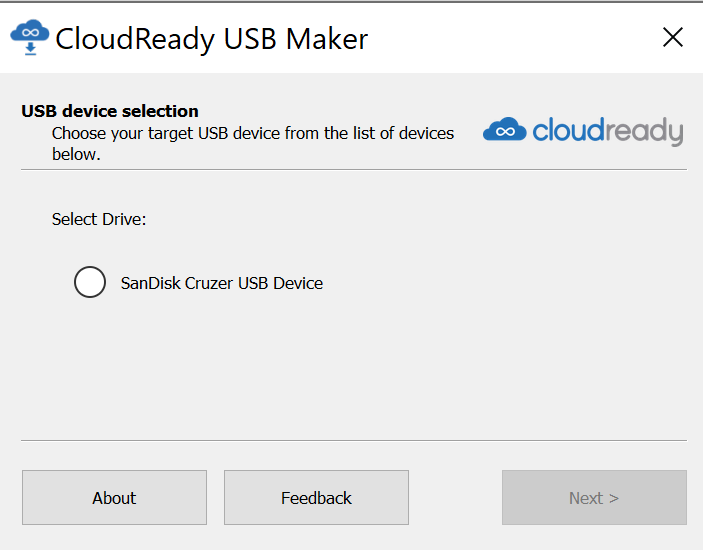 Una volta partiti con il caricamento attendere la fine (impegnerà circa 20 minuti).
I tempi possono essere più o meno lunghi a seconda della velocità della connessione.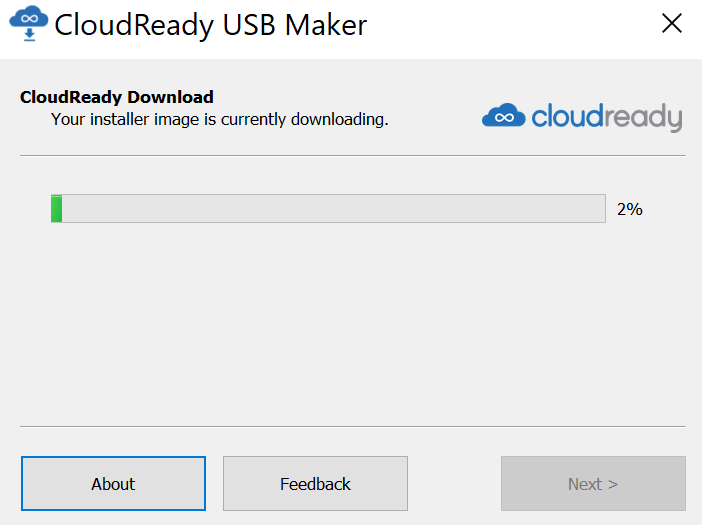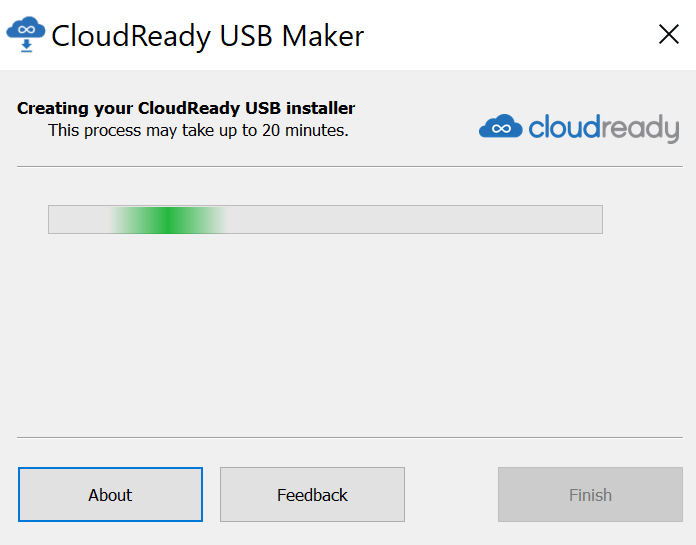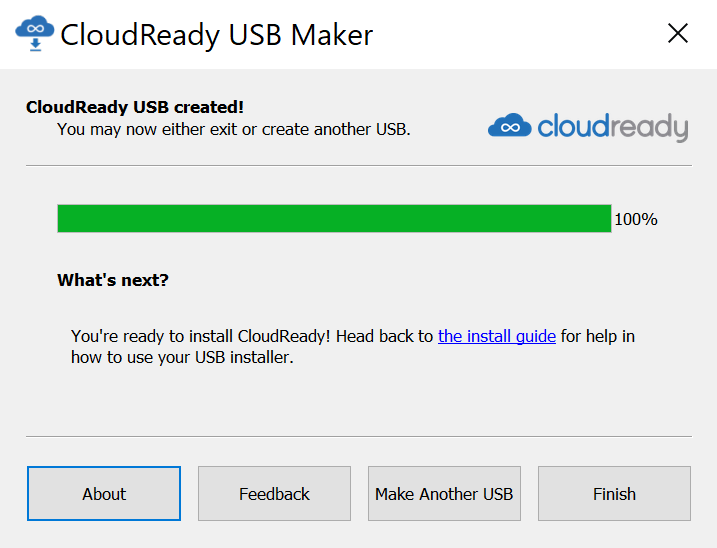 A questo punto la chiavetta è pronta. Non rimane altro di settare il BIOS del PC per permettere l'avvio da chiavetta ed utilizzare chrome OS.
L'utilizzo è molto intuitivo.
Tramite il programma è anche possibile installare in modo permanente il sistema operativo, scelta consigliata nel caso si possegga un computer non molto performante. Seguire attentamente le istruzioni, perchè l'installazione sull' HD del PC cancella totalmente i dati esistenti.